Awhile back, I began thinking of designing my own embroidery patterns. It's a big shift from what I have been working on and selling previously, so I was uncertain of which direction I was wanting to take. After a long while of considering it...and sketching some designs, I finally began to work on one. It has been much more difficult to get it ready for others to actually use, than I originally anticipated!
After many hours of work with embroidering an example piece, and converting my original design to a printable PDF version, I'm excited to finally offer one of my patterns in my Etsy store. You can view it HERE.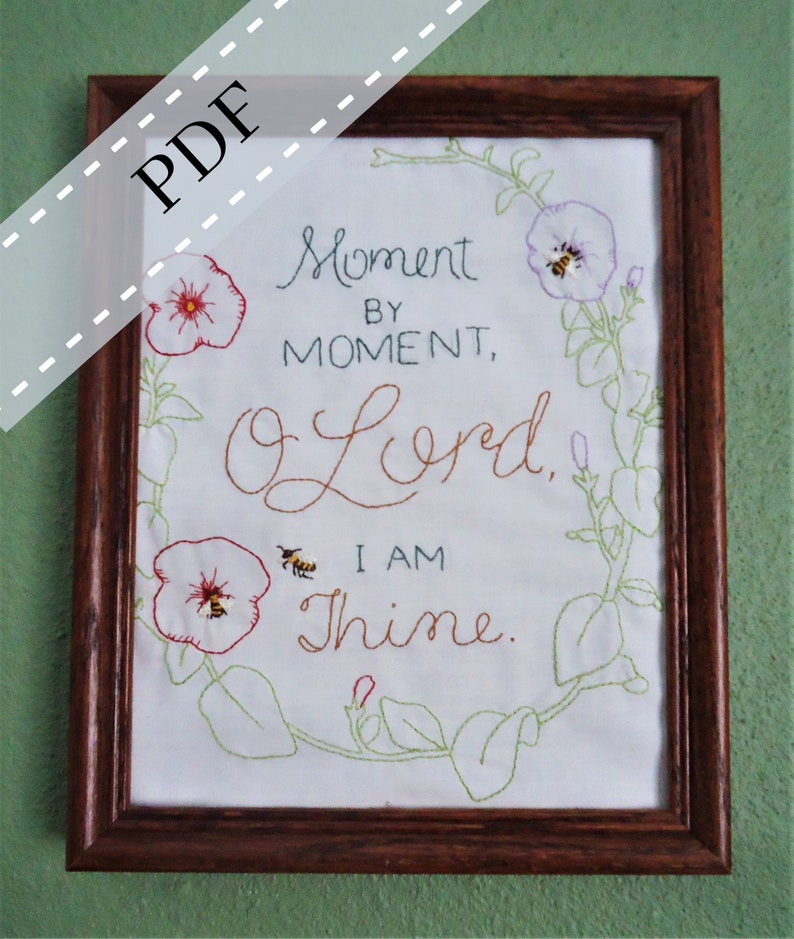 I have another design nearly completed, and many more ideas for new ones. If you're interested in seeing when I release new designs, please sign up for email notifications here on my blog, or follow my Etsy shop.
I would also love to hear any ideas that any of you may have as well. :) If you have any thoughts, I'd be happy to consider them if you leave me a comment letting me know. Currently, I would like to stay only with verses from hymns or poems.
So we thy people and
sheep of thy pasture
will give thee thanks for ever:
we will shew forth thy praise to all generations.